'News'
We were honored to be asked by the City of St. Paul Mayor's Office to document the flag installation on the Wabasha Street Bridge this morning.
A historic day for MN.


Mayor Coleman and council members.
Super PINK!  Cover for Minnesota Meetings and Events.  Photographed at the MIA's Louvre Masterpiece event.
Amy from the fabulous MiMi Weddings and her husband Joe's wedding in Minneapolis St. Paul Weddings Magazine.  Blog post.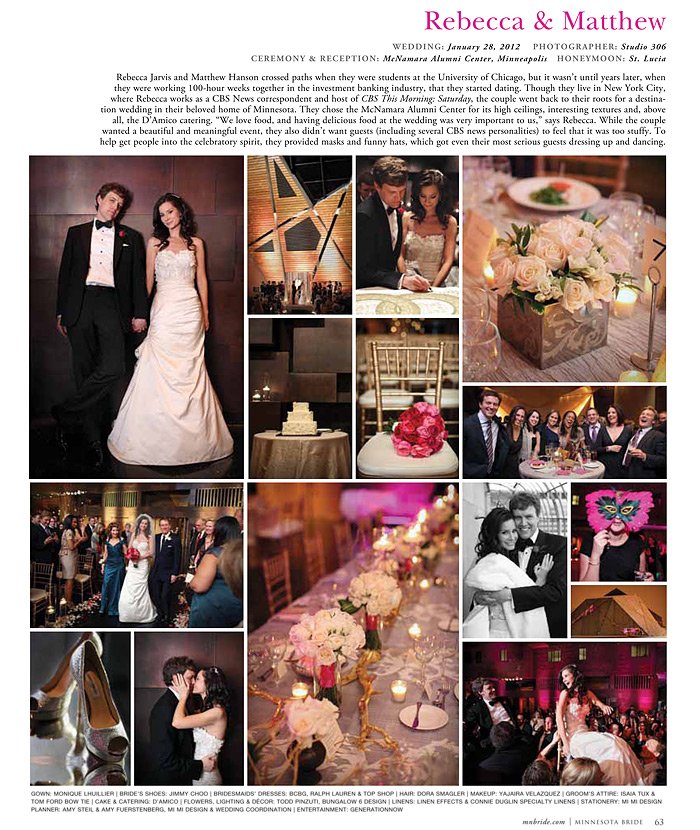 Lastly, the truly wonderful Rebecca Jarvis and her Husband Matt in Minnesota Bride Magazine.  Blog post!